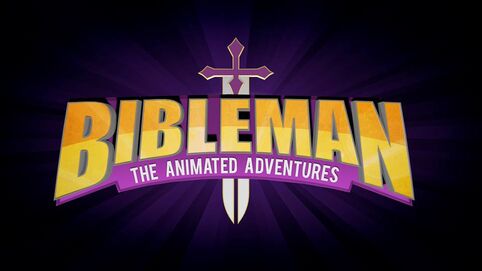 It was announced on July 13th, 2015 on the Bibleman facebook page that there would be a new animated Bibleman series coming sometime in 2016
Dan Lynch, publisher for B&H Kids, said, "We love VeggieTales and have had a great time bringing the brand to the comic format for the first time. We're also excited to be bringing back Bibleman, which for two decades has been a key brand in the Christian market and reached millions of children. When we re-launch Bibleman in the fall of 2016, the brand will for the first time feature animated videos as well as toys, books, and comics (another first-time product)."
The Bibleman animation is being produced in partnership with P23 Entertainment Inc. located in Toronto, Canada.   P23 President Cliff McDowell said, "We're excited to be partnering with B&H Kids in this new animated video series giving kids super heroes worth believing in!"
The Bibleman brand was introduced in 1995 by Pamplin Entertainment and was primarily a live-action video with other branded books and toys. The brand was later sold to Thomas Nelson, which produced additional live-action videos, and was then acquired by B&H Kids in the fall of 2013.
"Kids love action heroes, and no action hero reaches kids with the Gospel message like Bibleman," said Lynch. "State-of-the-art animation joins with cutting-edge writing and good humor to give the brand a modern look and appeal. We know the kids who grew up with Bibleman will love introducing their children to this popular character."
More details on the brand relaunch will be released later this year.
Ad blocker interference detected!
Wikia is a free-to-use site that makes money from advertising. We have a modified experience for viewers using ad blockers

Wikia is not accessible if you've made further modifications. Remove the custom ad blocker rule(s) and the page will load as expected.