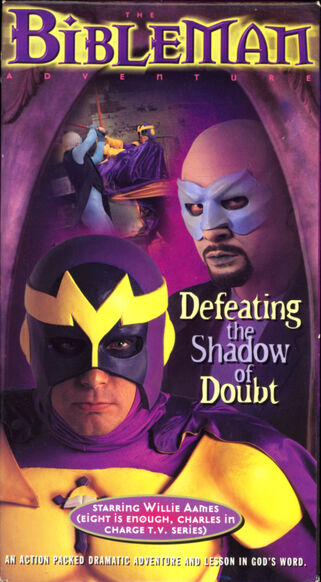 Welcome to the Bibleman Wiki
This is a wiki committed to all things about the Christian hero Bibleman. You can help by
Creating new articles
Editing existing articles
Adding some pictures
*You MUST now be signed in to edit and add new pages*
Introduction to Bibleman: Visit www.christianbibleprograms.blogspot.com to find i
t
Who is Bibleman?
Bibleman is a superhero for God. Miles Peterson (Bibleman's secret identity) was very rich, famous and successful. However, he knew something was missing...and that something was the Lord.
Everyone grows old and loses physical strength. Miles Peterson retired, so Josh Carpenter took his mantle like Elisha did for Elijah. 
Read more about Miles Peterson/Bibleman here.