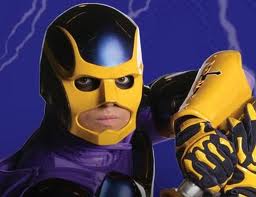 After Miles retired, God chose Josh Carpanter to take up the mantle.
History
Despite his hard life Josh didn't understand his need for God till his darkest night. However he came to understand it then and got saved that night. He studied his bible untill God gave him the calling.
Abillities
Like Miles before him, he wars the full armor of God and carries the sword of the spirit.
Teleportation.
He used it once in a fight for Faith.
Faith.
He appears to have the strongest faith of the team after Miles. (He's always praying.)
Ad blocker interference detected!
Wikia is a free-to-use site that makes money from advertising. We have a modified experience for viewers using ad blockers

Wikia is not accessible if you've made further modifications. Remove the custom ad blocker rule(s) and the page will load as expected.