I was wondering if all the users could start making episode pages that list the stuff that go on in the videos. If someone could get info on the first 2 episodes, The Big Book, and, Back to School, that would be a big help to me. If u hv any questions, please feel free to add a comment. Also i think that we should have a page with scripture quoted frm the series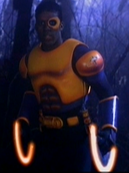 Ad blocker interference detected!
Wikia is a free-to-use site that makes money from advertising. We have a modified experience for viewers using ad blockers

Wikia is not accessible if you've made further modifications. Remove the custom ad blocker rule(s) and the page will load as expected.